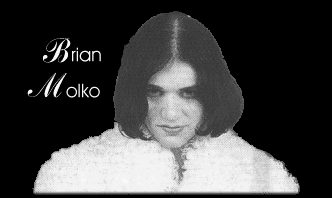 on tuesday, december 15 1998, i had the honour of meeting brian and seeing placebo in concert. and now you get to see the evidence of it. i plan on putting the whole story in a "stories" section of my webpage that i've been planning for a while, but i'm not sure how likely it is that i'll ever finish that page, so that's why i'm putting this up. so here's a condensed detail-free version of the story:
i got there really early (12 noon) cos i wanted to meet the band. they finally showed up for soundcheck at about 4pm so i got brian to autograph my pure morning single for me. i also got him to autograph a cd for my friend. (hello melissa.) then i asked my friend lesley to get a picture of me and brian together but when she asked brian for a picture with me he didn't feel like it so he said "just take a picture of me" or something like that. that was it for the meeting. the concert's a whole other story. the other band playing was awful and there were so many crowd surfers i nearly died. then all the dumb asses in the audience were mean to placebo when they came out. but placebo were really great. and that's that. but hey brian, if you're reading this, thanks for the autographs, but you owe me a picture, alright? now, here are some pictures for you. first is the picture of brian. and isn't he oh-so-lovely? and special thanks to lesley for taking the picture! second is the autograph. and third is the ticket stub. cos i know how you love ticket stubs. enjoy.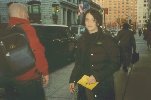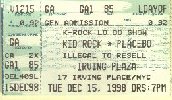 p.s. if you have a placebo site or anything you might be tempted to take that brian picture and put it on your site. please don't. it's mine, alright? and if i find that you took it and put it on your page, i'll be mad. and you wouldn't want that, would you?